Vortex Pullover coming along
This is where I was at earlier this month: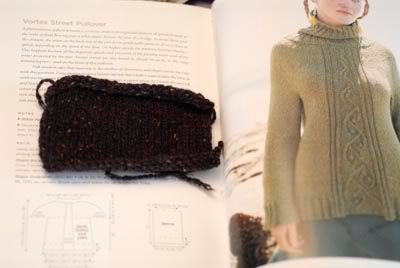 And now the back is done to the armpits. It's been pretty boring st st on size 5 needles with a little shaping. But once I get the 2 front side pieces done I can do the cable panel. So that part should be fun. I do love the yarn I'm using (Jo Sharp Silkroad Tweed DK). So this is a good while watching movies at home knit for now.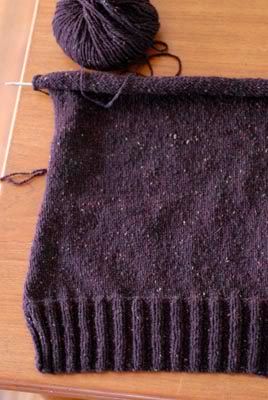 -Amber
Tags:
Vortex Street Pullover_